The Pallet Gym
Since 9.25.98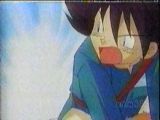 Pokémon Red and Blue
Pokémon Yellow
Pokémon Pinball
Pokémon Snap
Pokémon TCG
Pokémon Stadium
Pokémon Gold and Silver
Pokémon Media
Pokémon Interactive
Pokémon Plus
Pokemart
Soundoff
Credits
Contact Us
Poke-Parents
Site Map
Studio 64
Jukebox
Channel Blue
-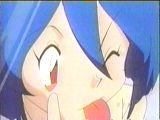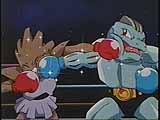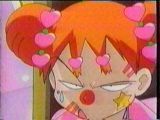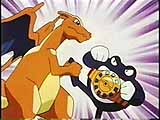 4.2.00 7:00 pm ct April Fools: Day After
Ok, I just want to make things clear. Yesterday's update was an April Fool's prank. There is no Pokemon R, and there is no Pokemon Pink, thank God. However, the news below is REAL....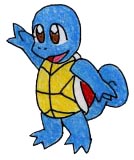 The website for Pokemon The Movie 2000 has been put up, but it just has the trailer right now. It's the same trailer you can find at the end of Mewtwo Strikes Back. Click on the Moment of Zen to check it out. There is a second, more detailed trailer out now, which you can catch at showings of "The Road To El Dorado".
You can catch more Promo Cards in the Pokemon TCG for Gameboy (Meowth) and in the new Nintendo Pokemon TCG for Gameboy Player's Guide (Venusaur)
There is also rumors of different versions of the new Pokemon movie, so that people keep coming back to watch it. I don't know, but I think it'd be cool if they had "out-takes" added on after a couple of weeks, like they did for "Toy Story 2" and "A Bug's Life".
OK, that's it. Ciao for now!
Your Moment of Zen

---
4.1.8 84:030 tm central-standard-eastern-pacific time Pokemon R
A new Pokemon game has been annouced, exclusively for GameBoy Color! It's called Pokemon R, a racing style game along the lines of Mario Kart. You can learn more by clicking HERE.
Kids WB has been annoying viewers by showing reruns in what they call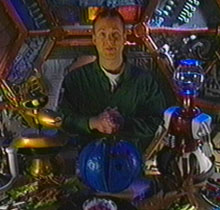 "Theme Weeks". Well, now you can vote for your least favorite Theme Week at www.kidswb.com. The top four (or bottom four) Theme Weeks will be shown in the month of May. So be sure to go down and vote!
First there was Pokemon Red and Blue, then there was Pokemon Yellow, which was the exact same game as Red and Blue, but you got to start with a different Pokemon. Nintendo prepares to rip, er, give you a new version of the Pokemon Mania with Pokemon Pink: Special Jigglypuff Edition! Yes, now you can squeal with the joy of owning your own musical Pokemon when Prof. Oak hands over Jigglypuff to you! There's a special minigame that you can play to see how long you can listen to Jigglypuff sing before falling asleep, but you can only access the minigame by winning a special Singing Jigglypuff by entering another annoying contest sponsored by Nintendo Power.
Updated--> Pokemon R
Your Moment of Zen

---
3.30.00 4:30 pm ct Purty Culurs
Behold! The new colors for April! Enjoy. I like to put up the new colors a day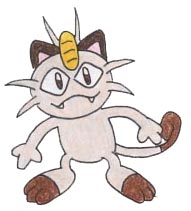 or two early. There's no real news but... a rumor of a new Pokemon game in the works for Game Boy Color... along the lines of Mario Kart? Hmmm... curiouser and curiouser... well, maybe more about that if it develops.
Nintendo has joined other game companies Sega and Electronic Arts in a suit to stop Yahoo! Auctions from selling obviously pirated software. I say, good for them. Pirated games usually mean higher prices for the real games, which can really suck for legit customers.
A new section has popped up, the movie section! Here you can find out all about the feature length adventures of Ash and Pikacu. It is located in the Pokemon Media area.
Don't forget that April is unofficially Pokemon Card month, with both the Pokemon TCG Gameboy Game and the new Team Rocket TCG booster set being released in April.
Updated--> Movies
Your Moment of Zen

---
3.27.00 8:30 pm ct Biggie Update
Let's start things off with five new episodes in the Episode Guide. Hmmm, not enough? How about some Reader Teams? Is that enough? No? Okay, how about a new Japanese Pokemon CD Anime Collection in the Music section? Still hungry? Okay, fine, I'll add a long overdue Fanfic update as well? Satisfied? Good! Don't get too full, because the Movie section is well on its way!
Updated--> Reader Teams, Music, Anime, Fanfics
Your Moment of Zen

---
3.26.00 9:30 pm ct Game Boy Advance
Here's something cool. It's not directly related to Pokemon, but it's cool
anyway. What you see is the first official rendering of the new Game Boy Advance system, due in Japan late this year. ::Drool:: All I can say is ... it's about time they added extra buttons! The screen is also huge, and capable of supporting SNES-grade graphics. I hope they port one of my SNES favorites, Yoshi's Island to this system. Just imagine what the next Pokemon game will be like!
I can't believe Blame Canada didn't get best Original Song! Grrrr....

---
3.23.00 8:30 pm ct Video Release--Day 3
Okay. Stadium has been updated! Also Reader Teams and the latest Soundoff! Read responsibly.
Updated--> Stadium, Reader Teams, Soundoff
Your Moment of Zen

---
3.22.00 9:00 pm ct Video Release--Day 2
Not much today, I updated the upcoming episodes in the Anime section, and that's about it. Tommorow: Stadium update!!!
Updated--> Anime
Your Moment of Zen

---
3.21.00 10:50 pm ct Video Release--Day 1
Well, by now, most of you Pokemaniacs have your copies of Pokemon : The First Movie permanently sealed inside your VCRs. If you found a Gold Ticket inside your copy, then you've won a grand prize which includes a trip to Japan to meet the creators of Pokemon TCG and a shopping spree at Pokemon Center Tokyo. Lots of Pokemon sites are reporting this now, but (yawn) we reported on that over a month ago. Check out the news archives.
One of the Fanfic authors wrote me an E-mail and suggested an idea for Channel Blue. We could schedule a chat with some of the authors of the stories we have in the fanfics section! Sounds good to me. I'll contact some other fan fic authors and see if I can set up a scheduled chat. I will post when and if this will happen.

---
3.20.00 9:20 pm ct Video Release--Countdown
My review of Pokemon Stadium is finally up. You can check it out by clicking HERE. Tommorow is the release of Pokemon the First Movie on video. I hope to add a movie section to the Media area before long. I have also added to the Anime section, with a Character bio for Tracy, and a ratings system for the Episode guide. Be sure to vote in the poll; it is important for me to know what you want in this site.
Updated--> Specials Archives, Anime
Your Moment of Zen
---


News Archives | Quote Archives
---
Buy Now!



Shameless Plug

---
Affiliates
Pokémon Canada
Electrode's Page
Poke-Freaks
Poke-Isle
Pokevillage
PokeWatcher
Pokemon Junkyard
PokeNeon Network
The Dark Gym
---
US Release Dates
Pokémon Card GB
April 10
Pokémon TCG
Team Rocket
April 14
Pokémon The
Movie 2000
July 21
Pokémon Attack
Summer 2000
Hey, You! Pikachu!
Fall 2000
Pokémon Gold and
Silver
October 2000
Pockét Pikachu
Color
TBA 2000
Pokémon TCG
Gym Leaders
TBA 2000
Pokemon Stadium
Gold and Silver
TBA 2001
Pokémon Movie 3
TBA 2001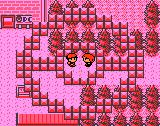 Pokemon Gold and Silver
October 2000


Pokemon The Movie 2000
July 21, 2000
----------------------