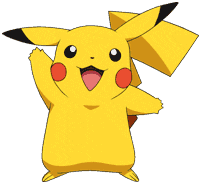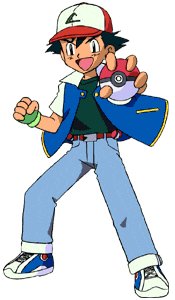 Recommended Links
These are some other cool spots on the internet where you can find out lots of stuff about Pokemon!

---
Unofficial

Pojo.com- Possibly the most successful unofficial Pokemon site ever, Pojo.com hosts plenty of card decks, game info and a huge message board for fans to interact on.

Dogasu - This site lists all the differences between the Japanese and American airings of each episode and movies. An interesting read, though only about 35 episodes and 2 movies have been compared so far. Highly recommended.

PokeLord - This French site has lots of info, but the main attraction is the tons of Japanese video clips and MP3s they have.

Pokemopolis- This humor site will either make you cheer or boo at their adult look at Pokemon. Recommended only for mature Pokemon fans over 15 with a sense of humor.

The Pallet Gym (Formerly Josh's Pokemon Page) - Despite having been closed for almost two years now, there's just something about this page that keeps us coming back...

---
Official

Pokemon.com- The official website of one of Nintendo's most popular franchises. Mainly a hub that links to all the other official Pokemon game websites.

Pioneer Animation- The official Pokemon section of the distriubutor of the Pokemon DVDs.

Pokemon The Movie 3 - Warner Bros. official website is very flashy like the websites for the other movies, but if you dig around a little, you'll find some very lengthy and interesting discussion about the translation and creation of the movie.

Project Pokemon 2003 - The japanese site for the sixth Pokemon movie features some very cool flash animation.

This site is neither sponsored nor endorsed by Nintendo, Game Freak or 4Kids Entertainment